In 1926, Buster Keaton's The General was filmed in Cottage Grove and the surrounding countryside. The movie included a spectacular locomotive crash and the wrecked train became a minor tourist attraction until it was dismantled for scrap during World War II. The 1973 movie Emperor of the North was filmed in and around Cottage Grove, as were parts of the 1978 movie Animal House. The 25th anniversary of Animal House's release was celebrated by the citizens with a toga party on August 30, 2003, on Main Street, where the climactic parade sequence from the movie was filmed. Portions of the movie Stand By Me were filmed along the railroad tracks east of Cottage Grove, which are now part of the Row River Trail.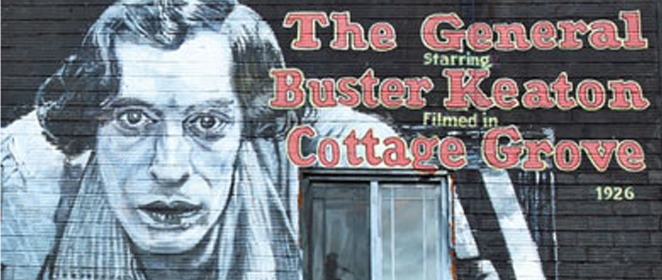 In 1863 Gold was discovered in the Bohemia Mountains, just east of town. Named after James "Bohemia" Johnson, the Bohemia Mining District features abandoned mines and ghost towns such as Bohemia City that can be toured by vehicle. Check with the Cottage Grove Ranger Station (541-767-5000) before visiting the District, as it is important not to trespass on the active mining claims. Visit the Bohemia Gold Mining Museum at 308 S. 10th Street (hours: Thursday and Friday, 1:00pm to 4:00pm; Saturday 10:00am to 4:00pm ( 541-942-5022) to see a collection of photographs, tools, rocks, minerals and other artifacts paying tribute to the area's gold mining history. You can visit their website at https://www.bohemiagoldminingmuseum.com/The annual festival Bohemia Mining Days honors the mining history of the area with a prospectors' breakfast, food booths, gold panning, Bloomers Parade, Gold Dust Electric Light Parade, Grand Miners Parade, Rodeo, historic encampment and living history, and more (third weekend in July, see www.bohemiaminingdays.org).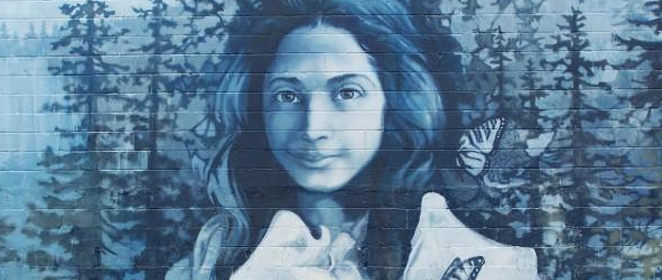 Was Opal a mystic or was she mad? In 1915 Opal was a magnetic teacher & youth leader blending science and faith in lectures to thousands. In 1920 her childhood diary, Opal, the Journal of an Understanding Heart was the #2 best-seller in the USA and read by presidents and kings. At 22 Opal Whiteley was a major international success! But just a year later her book was out of print and Opal was accused of fraud and lying about her family. Disgraced, Opal went abroad to prove her story. She never returned to Oregon and never found the family. Opal Whiteley's beautiful writings about nature, God and children gathered dust for decades - while she was committed to an English mental hospital where she died in 1992. Finally, Opal's book caught the attention of Benjamin Hoff, author of the "Tao of Pooh." Hoff spent years researching Opal's life, and much of her diary was found to be true. Explore the mystery of Opal Whitely at www.efn.org/~opal/.
The covered bridge building tradition in Oregon dates from the 1850s. Out of necessity, pioneers built with the materials at hand. High-quality timber was more accessible in this area than was more costly steel and concrete. To increase their useful life, "houses" were constructed over the timber trusses to protect them from the damp Western Oregon climate.
The heyday of covered bridge building in Oregon occurred between 1905 and 1925 when there were an estimated 450 covered bridges in the state. By 1977, this number had dwindled to 56. Oregon has the largest collection of covered bridges in the West and one of the largest in the nation. With 20 covered bridges, Lane County has the distinction of possessing more covered bridges than any other county west of the Mississippi, and Cottage Grove has the most of any town in Lane County!
As the Covered Bridge Capital of Oregon, Cottage Grove is home to 6 covered bridges and is a State of Oregon Covered Bridge Scenic Byway. The covered bridges can be toured easily and are less than 15 minutes from the Historic Downtown area.