The number one goal at the Cottage Grove Area Chamber of Commerce it to create a strong local economy. Our Mission is to promote economic vitality through advocacy and collaboration with its members and the larger community.  We hope you will feel free to bring your thoughts to the CEO or any member of the Board of Directors on any of the issues facing our community and our Chamber, now and in the future.
The Cottage Grove Area Chamber of Commerce Board of Directors consists of 5 Officers and up to 10 Directors.  Director seats have two year term limits to ensure a regular rotation of energy and perspective from within our membership.  Positions are open to chamber members and elections take place in the fall each year.  If you'd like to become more involved with Cottage Grove's business community and help guide the direction of the Chamber's efforts, please review the roles & responsibilities of a board member and fill out a board application.  Completed applications can be submitted to the Chamber office at 836 E. Main Street for consideration in the next election.
If you'd like more information please contact the Chamber office (541) 942-2411, or one of our dedicated board members.  If you're not quite ready to commit to a board position, we are always seeking new members for various chamber committees such as; Promotions, Tourism & Events, Training, Education & Membership, the Ambassadors, Task Forces and more.
Goals
Focus on Member Recruitment and Retention
Provide Value Proposition to Members
Create Organizational Health & Sustainability
Define Chamber's Role in Tourism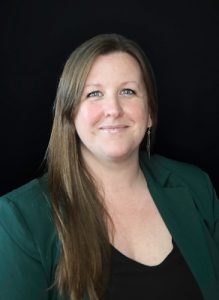 Georgia Haskell